Share the tea-riffic goodness of earthy Earl Grey Milk Tea and freshly popped popcorn with your nearest and dearest for a brew-tea-ful combination that will have you reaching for more! This September, The Care has put a uniquely tea-riffic spin on your favourite movie snack with our Earl Grey Milk Tea DIY Popcorn Kit!  Simple and utterly fuss-free, enjoy your stay-home weekends or movie nights while you pop up some delicious fun in an instant, the perfect fun activity for foodies, families, parties and date nights! Available for a limited time only until 14 Oct 2022 while stocks last.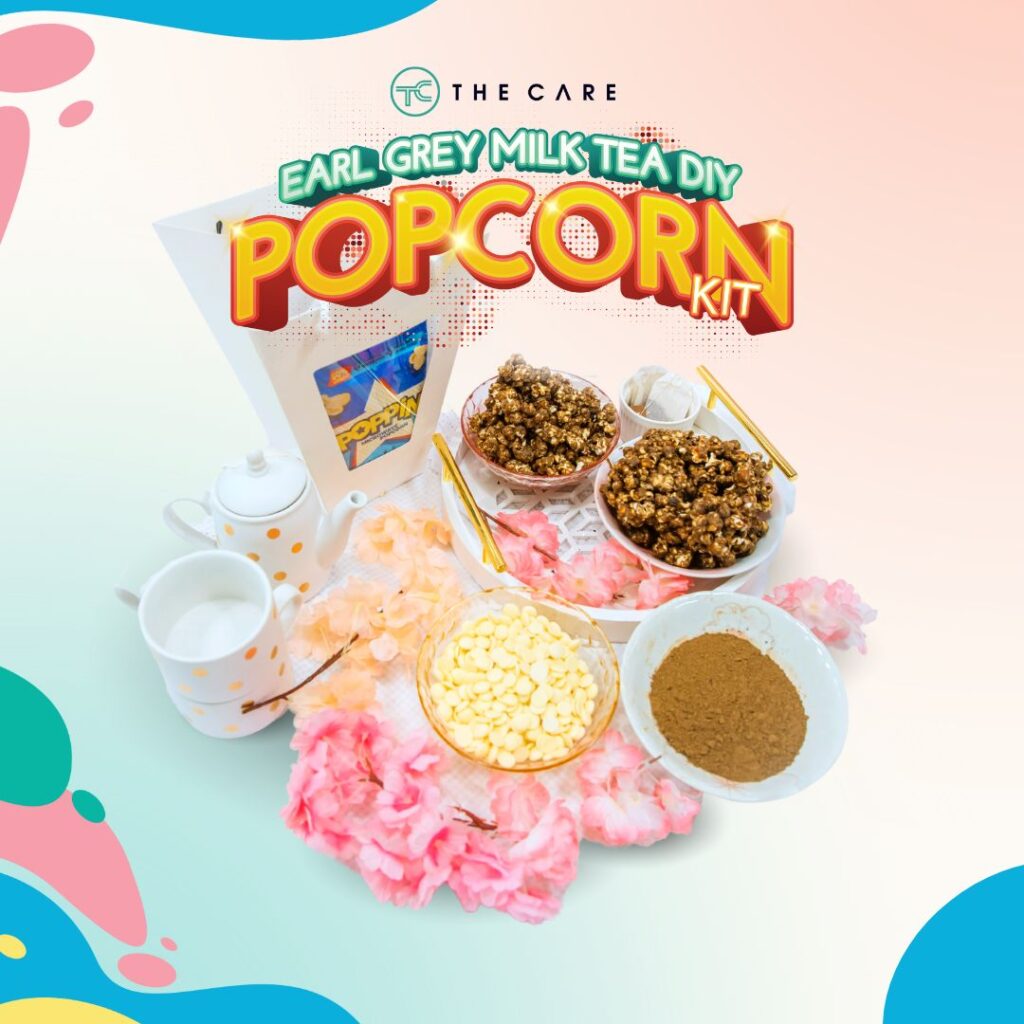 Earl Grey Milk Tea Popcorn Kit $24
Pure Earl Grey Tea Powder 
White Chocolate 
2 x Microwave Popcorn Packets 
2 x Blow Art Pens & Stencils  
The Care is an online based, home services company providing hassle-free, high quality groceries as well as dry cleaning and laundry services for clothing, bedding, and so much more. We strive to ease the burdens of modern day families and provide them with convenience through our grocery and laundry services so that they can focus on what truly matters — building real relationships.
Terms & Conditions:
Available exclusively on TC website from 29 Aug – 14 Oct 2022.
Early bird discount: enter code POP10 at checkout for 10% off all kits from 29 Aug – 11 Sep 2022. Delivery will be from 2 Sep 2022 onwards.
Additional 10% off selected add-ons with purchase of any popcorn kit, no code required.
Discount available on all fully paid orders made from 29 Aug – 11 Sep 2022 only.
Not applicable with any other promotions, discounts.