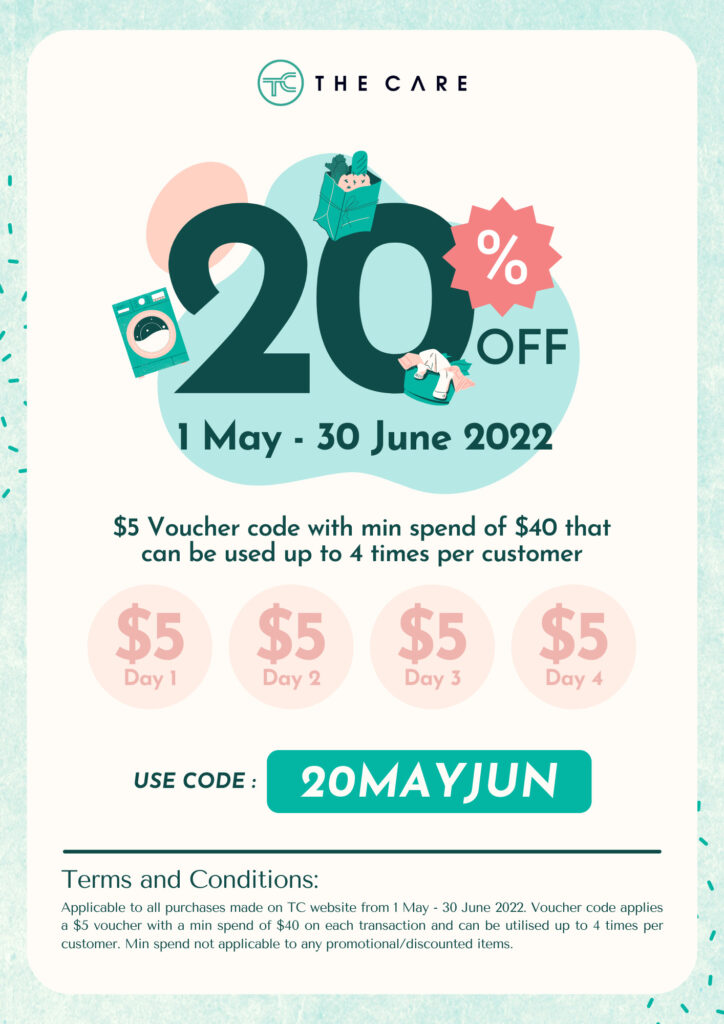 Enjoy a member exclusive treat, just for you. We're sweetening the deal on your next purchase with $20 worth of vouchers! Your grocery run just got a whole lot better with $5 off your next 4 purchases (min. spend $40) when you enter 20MAYJUN at checkout from 1 May – 30 June 2022. 
Whether you're stocking up on your favourite kitchen essentials from our extensive Groceries selection or ticking laundry chores off your to-do list with our Laundry Services, there's something for everyone. Shop now and claim your rewards before it's too late!
The Care is an online based, home services company providing hassle-free, high quality groceries as well as dry cleaning and laundry services for clothing, bedding, and so much more. We strive to ease the burdens of modern day families and provide them with convenience through our grocery and laundry services so that they can focus on what truly matters — building real relationships.
Terms & Conditions:
Applicable to all purchases made on TC website from 1 May – 30 Jun 2022.

Voucher code applies a $5 voucher with a min spend of $40 on each transaction and can be utilised up to 4 times per customer.